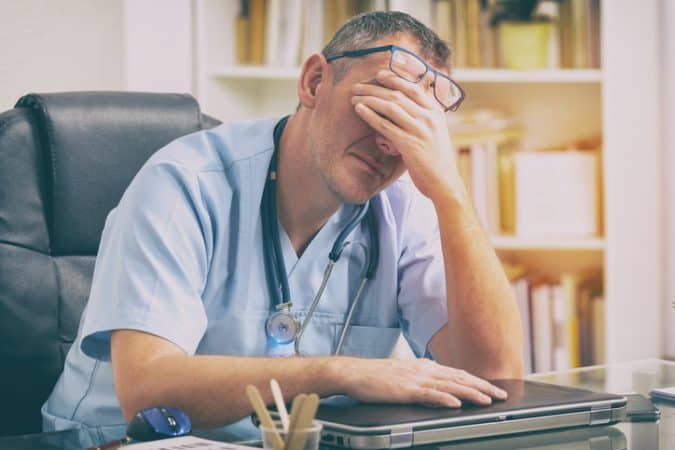 The bill would confuse, rather than clarify, Wyoming's abortion laws.
A bill advanced by a Wyoming legislative committee Friday would create a new felony that could put doctors in prison for up to 14 years if they do not perform life-saving measures on aborted fetuses that are "born alive."
Medical professionals testified there are quite a few problems with Senate File 97, sponsored by Sen. Cheri Steinmetz (R-Lingle).
First and foremost: Late-term abortions are already illegal under state law, so the bill is unnecessary.
Sen. Fred Baldwin (R-Kemmerer), the only physician on the Senate Labor, Health and Social Services Committee, said that the bill confuses, rather than clarifies, Wyoming's abortion laws.
Baldwin was the lone vote against the bill as the committee approved it 4-1, sending the measure to the full Senate to consider.
A caution to doctors from an incautious lawmaker
The only legal abortions in Wyoming are performed by two doctors who practice in Jackson. None of the fetuses they abort are beyond 12 weeks' gestation.
"Late-term abortions aren't happening in Wyoming," said Dr. Rene Hinkle, a Cheyenne OB/GYN.
Hinkle and Sheila Bush, director of the Wyoming Medical Society, testified that the only thing the bill does is make physicians who deliver babies afraid they will be put on trial and possibly wind up behind bars if someone doesn't think they did enough to "save" a fetus that could not survive outside the womb.
But a member of the committee, Sen. Anthony Bouchard (R-Cheyenne), said there is a good purpose at the heart of the bill: to caution doctors "to not be so quick to say, 'that's not a life that should be lived.'"
"We tend to think of the science community as there's no God anymore, there's no miracles," Bouchard said. "It happens, doctors make mistakes. I've heard from people whose doctors have told them that their children would not have a good life, that they were going to be vegetables and not be able to talk."
Spelling it out in Crayon
Hinkle said she worries that if SF-97 becomes law, a physician in Wyoming might at some point face a jury with 12 people who think just like Bouchard—who pass judgement on the physician's actions despite a lack of medical knowledge.
"What I'm concerned about is sometimes we induce labor for a patient whose baby would be nonviable outside the womb," Hinkle said. "However, they do sometimes come out with breathing motions and live for a few moments. Is that something where someone [is going to] say, 'Oh my gosh, they had a breath and they had a heartbeat,' therefore you have to do all these life-saving measures on a fetus that we know can't survive?"
"Again, late-term abortions are not legal in Wyoming. They would not be done by a licensed physician in the state."
Bouchard said he'd "heard stories" about such induced abortions
"I've heard about the mothers holding those babies, and maybe even for the shortest time bonded," he said. "That's a situation where I don't think this even addresses that. I think this is for when the baby is deliberately terminated and it's so late in life that it is going to be gasping for air and would be viable."
A visibly frustrated Hinkle tried, once more, to spell out in Crayon the fact that late-term abortions are not administered in Wyoming.
"Again, those abortions are not legal in Wyoming," she said. "They would not be done by a licensed physician in the state."
Wyoming should trust doctors
Bush, the Wyoming Medical Society director, said her organization takes no position on abortion itself, because some physicians are "pro-life' and others are "pro-choice."
"This bill would send a strong signal that the state doesn't trust doctors to make their best judgments."
But the organization is unanimous in its opposition to the language contained in SF-97 about criminalizing legal medical procedures.
Wyoming already struggles to recruit physicians, Bush said, and the bill "would send a strong signal that the state doesn't trust them to make their best judgments."
"Trust them to do the right thing," she said, adding that the ethics rules and practices of the College of Obstetricians and Gynecologists shouldn't be replaced by state statutes. "This bill goes beyond the procedures and it's dictating the practice of medicine," she said.
Bouchard, though, is perfectly happy to do precisely that. "We make laws all the time," he said. "It's what we do."
A false parable
Bouchard said his beliefs about abortion were influenced by Ron Paul, a former U.S. House representative and unsuccessful GOP presidential candidate.
Bouchard said Paul, a physician, described watching his first abortion and being horrified when "they threw the baby in the trashcan, and it was still breathing."
"[Paul] wasn't talking about babies that weren't viable, he was talking about abortions just to get rid of a life," Bouchard said.
What Bouchard left out of his anecdote is that Paul was talking about an illegal abortion that occurred in the 1960s, before the Supreme Court's landmark Roe v. Wade ruling.
Now, a physician's practices during each trimester of a woman's pregnancy are governed by federal law, and women have the right to a safe, legal abortion.
But facts like that don't apparently matter to Bouchard, who seems to think that all abortions are just throwing a baby in a trashcan.
Other abortion bills at play
Meanwhile, two other anti-choice bills are alive in the Legislature. House Bill 197, which would establish a 48-hour waiting period for women seeking an abortion, was passed 6-3 by the House Judiciary Committee.
SF-131, the "Human Heartbeat Protection Act," would make it illegal to perform an abortion on an embryo or fetus in which a heartbeat has been detected. The bill passed Senate introduction but has yet to be heard by the Senate Labor, Health and Social Services Committee. It must advance out of that committee by Monday to meet a procedural deadline, or it will fail on a technicality.

https://betterwyo.org/wp-content/uploads/2020/02/sad-doctor.jpg
450
675
BetterWyoming
/wp-content/uploads/2020/07/A-Better-Wyoming_logo.png
BetterWyoming
2020-02-23 14:50:23
2020-02-23 14:50:23
Wyoming doesn't have late-term abortions, but a bill to govern them advances anyway