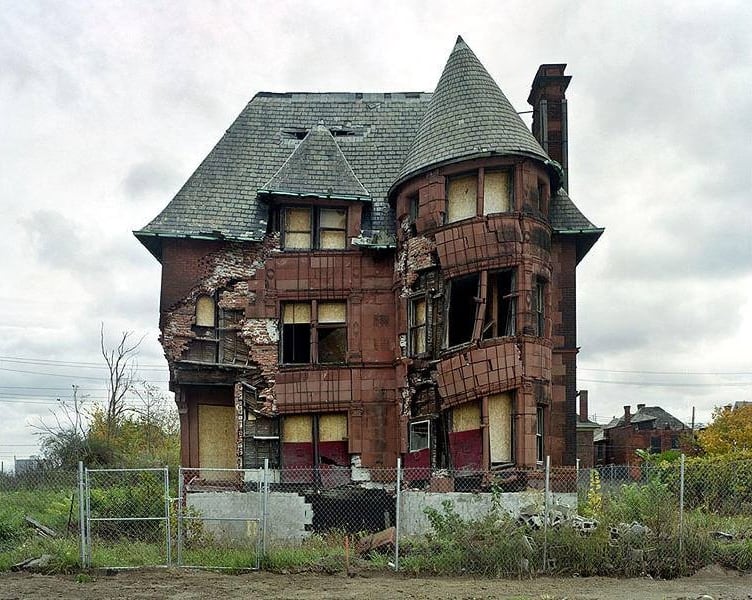 Wyoming's dependence on plummeting fossil fuel revenues has the state's whole education funding structure crumbling.
Right now, Wyoming faces its worst budget crisis in the state's history, with a projected $1.5 billion deficit over the next two years.
Figuring out how to fund public education—which makes up one-third of the shortfall—is a dire problem the Legislature must fix.
But instead of springing into action, state lawmakers are wistfully undergoing a round of "recalibration," which involves hiring private consultants who will recommend how much Wyoming should spend on schools.
It's like taking your car in for a tune-up while the engine is on fire.
The Legislature is "recalibrating" school funding to help make certain the state is meeting its constitutional mandate to provide an equitable, quality education for every Wyoming K-12 student.
Lawmakers conduct the "recalibration" process every five years, and every five years the cost of education tends to go up.
It's like taking your car in for a tune-up while the engine is on fire.
This time around, the consultants' recommended funding levels will certainly rise because the Legislature added computer science to the docket of classes that Wyoming schools must offer.
The chances that the consultants will recommend decreasing Wyoming education funding are basically zero—and education advocates on the "recalibration" committee agree.
But as they have before, other legislators will ignore their own consultants' advice and try to use the state's budget deficit as an excuse to cut school funding even further during the 2021 legislative session.
They cannot completely ignore their constitutional obligation to properly fund schools, however—and school districts will likely be waiting with lawsuits to remind them of their duty.
A business-as-usual approach to a catastrophe
You'd think a $500 million shortfall for education funding would worry a group of lawmakers in charge of figuring out how much to spend on Wyoming public schools.
But at its initial Zoom meeting earlier this summer, the Select Committee on School Finance Recalibration didn't appear stressed at all.
For two days, lawmakers listlessly gazed into their screens as consultants from Picus, Odden and Associates explained how they will determine the costs—everything from teachers' salaries to school supplies—of providing education for Wyoming students.
Docile inaction in the face of catastrophe seems to be a favored approach among the Wyoming Legislature.
They fiddled with the finer points of how "block grants" to districts should be calculated and picked through other minutia of the school funding process. 
It was remarkable to watch the panel nod along and pretend they have some semblance of a clue about how the state will fund education while the state faces the worst economic crisis in its history and the majority of lawmakers refuse to consider raising new revenues.
But docile inaction in the face of catastrophe seems to be a favored approach among the Wyoming Legislature.
Earlier this year, the Joint Revenue Committee, which is tasked with finding ways to raise revenues to fund the state, ho-hummed its way through a stack of bills that failed last year. They decided to wait until September to decide if it will bother to sponsor any at all.
Maybe the coal industry will come back by then.
We get it—legislative leaders don't want to talk about raising anyone's taxes, even if it means trashing our state's school system. It's an old story.
Nobody expects these two committees to have all the answers. But can they at least suit up and get in the game?
Consultants' report goes straight to the garbage
This year's business-as-usual "recalibration" process is, frankly, a waste of time, because the consultants' recommendations will end up in the garbage.
How do we know? Because three years ago, lawmakers facing a far smaller budget crisis called for a special "recalibration" process in hopes that consultants would agree that Wyoming spends too much on education.
The move backfired when a different set of consultants concluded that the state should spend $70 million more on education than it was spending at that point, including funding statewide early childhood education.
The Legislature completely ignored those recommendations and proceeded to cut school funding by nearly $30 million during the 2018 session. In total, lawmakers have cut the Wyoming K-12 school budget by more than $100 million over the past five years.
And further cuts are likely on the way, regardless of what any consultant says.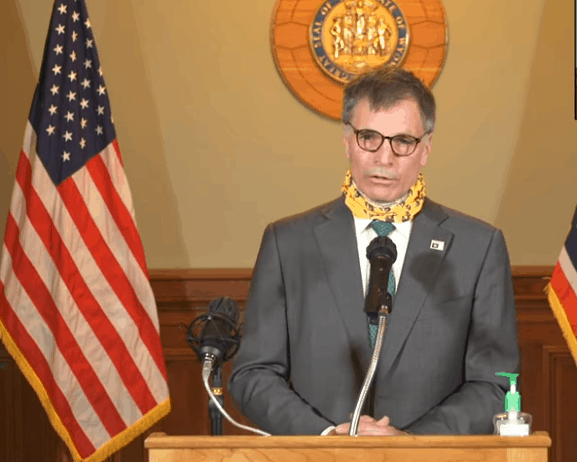 Gov. Mark Gordon has already announced 10 percent cuts to most state agencies, totaling $250 million for the 2021-22 biennium.
This is probably just the start, since the governor directed departments to prepare to make 20 percent reductions. Gordon didn't specifically target K-12 education, which is funded out of a separate pot of money than the state's General Fund.
But Tate Mullen, government relations director of the Wyoming Education Association, told Better Wyoming that anyone watching the Legislature knows that many powerful lawmakers are eager to cut school funding.
"We have [legislators] who are kind of hanging their hats on gutting education, regardless of the fact that it's a substantial part of every state's budget, as it should be," Mullen said.
A Constitutional obligation to fund education
Two things about the current "recalibration" process are certain:
First, because of the addition of computer science to the statewide curriculum, consultants will recommend that Wyoming increase its funding for K-12 education.
"The recalibration process has to be at least in part adopted. They cannot cut short what that consultants' report comes up with—otherwise there's the potential to trigger a lawsuit."
Second, there is absolutely no way that the Legislature will increase funding for K-12 education.
But legislators can't simply make across-the-board cuts to education like they do to other state agency budgets.
"The recalibration process has to be at least in part adopted," Mullen said. "They cannot cut short what that consultants' report comes up with—otherwise there's the potential to trigger a lawsuit."
The Wyoming Constitution guarantees that all students must be provided a quality equitable education in all school districts—regardless of whether their school district is rich or poor.
Beginning in 1995, when the Wyoming Supreme Court issued its first decisions in a series of four lawsuits against the state known as the "Campbell cases," named for the county school district that was the lead plaintiff.
The justices spelled out how seriously they take the constitutional mandate to fund Wyoming education, issuing rulings against the Legislature on behalf of the school districts in each one.
The "recalibration" process provides data for the high court that it uses to determine if the state is adequately funding education.
If the Legislature falls short, lawsuits are guaranteed to be filed.
"There are school districts essentially lying in wait for that to happen," Mullen said.
A strikeout?
The Legislature essentially has three options when it comes to education funding next year. But during the "recalibration" committee's recent Zoom meeting, none were discussed.
First, they could use the state's "Rainy Day Fund" to cover the education budget shortfall. While the account has a balance of $1.6 billion, next year that money will likely be drained by other state needs. Strike one!
Next, the Legislature could continue to cut education funding. But school districts will likely sue the state if this happens—and, history tells us that the Legislature will lose. Strike two!
Finally, the Legislature could reform its tax structure and figure out other ways to pay for education aside from relying on the busted fossil fuel mining industries. That would be a base hit!
But Wyoming lawmakers, at present, don't seem like they're up for the work that will get the state out of this slump and around the proverbial diamond to home.
https://betterwyo.org/wp-content/uploads/2020/08/collaping-house.jpeg
600
752
BetterWyoming
/wp-content/uploads/2020/07/A-Better-Wyoming_logo.png
BetterWyoming
2020-08-12 10:14:01
2020-10-09 13:26:39
Wyoming lawmakers try to "recalibrate" school funding while the whole system collapses around us