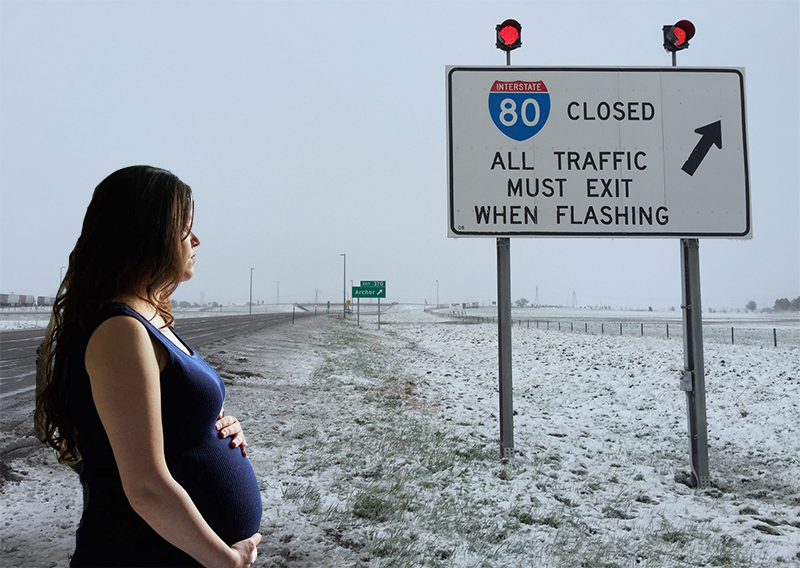 Women in Rawlins will have to drive 100 miles to deliver a baby in a hospital.
Everyone in Wyoming should have reasonable access to critical medical services if they need them, no matter where they live. That includes maternity care.
Driving more than an hour to deliver a baby, especially during bad weather, can be a stressful, unhealthy experience for both mothers and newborns.
In winter, it can be downright dangerous. So can unexpectedly delivering a child at home.
But more and more people in Wyoming are finding themselves a long way from healthcare services—and not just folks who choose to live on far-flung ranches, or remote outposts removed from civilization.
Hospitals in both Rawlins and Kemmerer closed their maternity wards this month, joining Riverton as places where you can't deliver a baby in a hospital.
Hospitals in both Rawlins and Kemmerer closed their maternity wards this month. They join Riverton Memorial Hospital, which stopped providing obstetrical services in 2018.
All three hospitals have been hit hard by financial problems, including staffing shortages and "uncompensated care" losses from treating uninsured patients at their emergency rooms who cannot pay.
The Wyoming Legislature has the ability to help the state's struggling hospitals. But lawmakers continue to block our healthcare industry from receiving tens of millions of dollars in federal funding each year by refusing to expand Wyoming Medicaid.
As a result of refusing this funding, pregnant women in Rawlins will have to travel 100 miles—to Laramie or Rock Springs—to deliver their babies, and women in Kemmerer and Riverton will have to drive great distances, as well.
Wyomingites understand that we do not have the cutting-edge medical facilities that big cities offer. But that does not mean we should force small-town women to face dangerous situations in order to safely give birth.
Our state can have a hospital system that serves us all. But that means we need lawmakers who are willing to help support it.
How to help Wyoming's struggling hospital system
The three maternity ward closures in Rawlins, Riverton, and Kemmerer are symptoms of Wyoming's broadly struggling rural health system. Many hospitals in Wyoming today are relying on their dwindling budget reserves to keep their doors open, or shutting down departments with low profit margins.
The Wyoming Hospital Association says hospitals in the state lose at least $100 million annually by providing "uncompensated care" to people who can't afford to pay for it. These losses are even more harmful when combined with financial problems from the COVID-19 pandemic and inflation.
Rawlins' hospital operated at a $2 million deficit in 2021, largely due to staffing and uncompensated care issues. It has been forced to hire traveling nurses who work for a short periods at more than three times the pay rate of full-time nurses.
Instead of closing maternity wards, hospitals would be able to hire thousands of new healthcare workers.
Expanding the state's Medicaid program would considerably reduce hospitals' "uncompensated care" losses, since hospitals would have far fewer people who can't pay for treatment showing up at their emergency rooms—with Medicaid coverage, patients would be able to receive treatment outside the emergency room, and their providers would be reimbursed.
In other states, Medicaid expansion has injected hundreds of millions of dollars in federal funding into healthcare systems, creating jobs, spurring growth, and bolstering the economies of rural communities.
In Montana, Medicaid expansion introduces $650 million into the economy each year, supporting 6,000 new jobs and $400 million in personal income—much of this growth is in the state's healthcare industry.
The results would be largely the same for Wyoming. Instead of closing maternity wards, hospitals would be able to hire thousands of new healthcare workers.
Instead of struggling to get by, Wyoming hospitals would be able to offer robust health services to state residents and help local economies, as well.
Struggling hospitals, struggling local economies
Hospitals are the lifeblood of many Wyoming communities. They are often the largest employers in small towns, providing healthcare jobs and also supporting local contractors and service providers.
A healthy rural hospital—the kind that can, for instance, deliver babies—recruits new talent, attracting highly skilled workers and their families.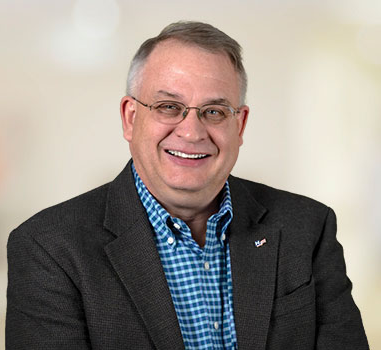 On the other hand, struggling hospitals offer little support for communities, whether via healthcare or economic opportunity.
The CEO of Rawlins' hospital, Ken Harman, was moved to tears in a Facebook Live session as he apologized for closing the maternity ward. 
"We have individuals here at this organization who are devastated," he said. "I'm personally devastated. I apologize to the community that we are in this situation. I truly wish we were not."
Kemmerer, which closed its maternity unit June 1, is the site of the proposed $4 billion TerraPower nuclear power plant. The small town, which currently has 2,800 residents, is expecting a major influx of people: 2,000 construction workers and 250 to support its day-to-day operations.
Long before the project can obtain federal and state approval—which could take years—the Kemmerer hospital announced it can't even handle the current volume of patients.
The facility explained on its website it has been unable to recruit enough nurses required to maintain obstetric services 24 hours a day.
TerraPower and Rocky Mountain Power considered four potential sites for their joint project. Kemmerer was the only one that now does not have a nearby hospital with a maternity ward. How can that be acceptable for corporations paying health insurance premiums for workers and their families?
A long drive to Laramie
Women in Rawlins who want to give birth in a hospital will now have to drive to Laramie, where Ivinson Memorial Hospital has opened a new Women and Children Center in part to handle the influx. The wing will have larger delivery rooms, a new triage room, and family waiting rooms.
But patients still have to get there from Carbon County, which takes about 90 minutes on a notorious stretch of Interstate 80 nicknamed the "Sno-Chi-Mihn Trail" for its commonly hazardous conditions.
For Rawlins women scheduled to give birth between October and June, this stretch of highway could become a severe obstacle to their babies' safe delivery.
It does not have to be this way. Wyoming Legislators have the ability to support the state's healthcare system, focus resources into fields like nursing, and—perhaps most importantly—expand Medicaid to bring much-needed funding to our rural hospitals.
https://betterwyo.org/wp-content/uploads/2022/06/closed-road-pregnant.png
568
800
BetterWyoming
/wp-content/uploads/2020/07/A-Better-Wyoming_logo.png
BetterWyoming
2022-06-03 13:03:19
2022-06-03 13:03:20
Wyoming lawmakers stand by as two more hospitals close their maternity wards