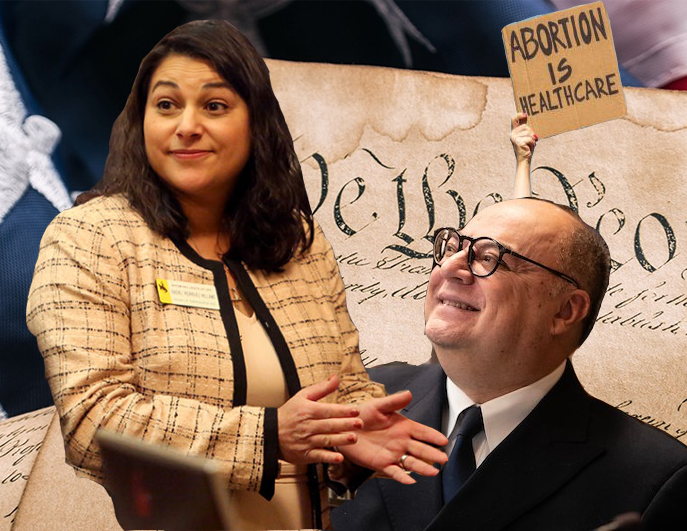 Rep. Rachel Rodriguez-Williams and Sen. Tim Salazar are sponsors of abortion bans that won't hold up in court.
Just 7 percent of Wyoming residents want to ban abortion entirely. The vast majority believe the procedure should be safe and legal, albeit with restrictions.
Regardless, banning abortion has become a favorite activity at the Wyoming Legislature, which passed a "trigger ban" last year that went into effect when the U.S. Supreme Court overturned Roe v. Wade.
Now, state lawmakers in 2023 are poised to pass two additional bans on top of the first, each adding more and more restrictions, including the removal of exceptions for incest and rape.
Part of the rationale for lawmakers' doubling down is that last year's "trigger ban" is being challenged in court. While the lawsuit against the ban proceeds, abortion remains legal in Wyoming.
Furthermore, legal experts believe that the Wyoming Constitution's provision guaranteeing healthcare freedom will prompt the Wyoming Supreme Court to strike the "trigger ban" down.
This year's anti-abortion bans are apparently designed to withstand legal challenges. But both are probably unconstitutional, as well.
The two bills brought by anti-abortion lawmakers this year are apparently designed to withstand legal challenges. But both of the new bans are probably unconstitutional, as well.
"House Bill 152 – Life Is a Human Right Act" is a strange and lengthy bill that was written by national anti-choice attorneys. It is unusual in that, in addition to outlining what the law would be—a ban on all abortions, even in cases of rape and incest—it includes sections directly addressing the ongoing lawsuit against the "trigger ban."
For instance, the bill asserts that it's necessary to preserve religious liberty, which violates the U.S. Constitution's First Amendment. It also states that the Legislature can interpret its own laws—rather than the courts—and it would allow individual legislators to intervene in cases where the law is being challenged. Both of these statements violate the separation of powers in state government.
Meanwhile, "Senate File 109 – Prohibiting chemical abortions" bans the use of pharmaceutical drugs to induce abortion. But because the federal Food and Drug Administration has approved the four specific drugs named in the bill, it would likely violate the Interstate Commerce Act, which forbids states from meddling in free trade, as well as the Supremacy Clause, which stops states from crafting policies that contradict federal law.
Despite these clear problems, HB-152 and SF-109 both easily passed in their chambers of origin and are fast on their way to becoming law—and then, it's certain, becoming embroiled in lawsuits.
A trigger ban tied to a trigger ban
While anti-abortion beliefs span the gamut of the Wyoming Legislature's supermajority Republican members, the radical so-called "Freedom Caucus" is the driving force behind HB-152.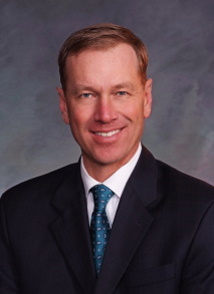 Many more moderate members of the House, which have begun calling themselves "Team Wyoming," are also pro-life lawmakers. But they argued against HB-152 because they believe it will be thrown out in court.
"All of us here who are pro-life are trying to get to the same result," said Barry Crago (R-Buffalo). "We're not debating whether to save unborn babies. We're debating which vehicle is the best to get to that result. This is not the best vehicle. I think it's unconstitutional as written."
Crago and others who voted for last year's "trigger ban" outlined a number of HB-152's constitutional problems dealing with the separation of powers, among other issues.
"If we say we're passing this bill on religious grounds, it's unconstitutional on its face, right off the bat, and I think all of the lawyers in this room would agree to that," Crago said.
Rep. Karlee Provenza (D-Laramie), a pro-choice legislator, said she was tempted to vote for HB-152 because it would likely be thrown out in court. In that instance, abortion would continue to be legal for the time being, which is what she wants.
The amendment certainly triggered the bill's sponsor, Rep. Rachel Rodriguez-Williams.
But, Provenza said, she ultimately couldn't vote for unconstitutional legislation.
"Passing unconstitutional legislation, especially in ways that attack separation of powers and separation of church and state, is unequivocally an attack on the rule of law," she said.
Ultimately, Crago convinced his colleagues to add an amendment to HB-152 that would have it go into effect only if last year's "trigger ban" is overturned in court, effectively making it a trigger ban tied to a trigger ban.
Rep. Michael Yin (D-Jackson), said he's worried "we're having yet another trigger discussion based on a bill that already had a trigger on it. Now I worry we're just going to trigger everything."
The amendment certainly triggered the bill's sponsor, Rep. Rachel Rodriguez-Williams (R-Cody), who rallied her Freedom Caucus colleagues to oppose the amendment. But she failed.
HB-152 then passed the House 46 – 16, and is now in the hands of the Senate.
Interstate issues
SF-109, the chemical abortion ban, is sponsored by Sen. Tim Salazar (R-Riverton). The bill sailed through the Senate, 23 – 6, and is waiting to be heard in the House.
Medication abortion has been available in the U.S. since 2000. By 2021, the method accounted for more than half of abortions performed nationwide. The ratio is probably even larger in rural places like Wyoming that have few walk-in abortion clinics.
"There is pretty good reason to think that FDA approval of abortion pills pre-empts state laws restricting their sale or use."
Mifepristone, misoprostol, and their generic equivalents are available online, so even if the last abortion clinic shutters in Wyoming, residents could still receive them in the mail.
SF-109 would make that illegal. But like HB-152, it will certainly be challenged in court. At least two lawsuits have already begun against similar chemical abortion bans in other states.
The plaintiffs in those cases argue that the companies that produce these drugs have constitutional protections under the Interstate Commerce Act that allow them to do business across state lines. In addition, because the federal government has approved the drugs for safe use, state law cannot—under what's known as the "supremacy clause"—overturn that federal ruling.
"While states may still regulate the practice of medicine, there is pretty good reason to think that FDA approval of abortion pills pre-empts (that is, displaces and nullifies) state laws restricting their sale or use," wrote Michael Dorf, a law professor at Cornell University.
The need for pro-choice organizing remains
When the bills are passed and signed into law by Gov. Mark Gordon, they will be immediately challenged in court. They will not take effect any time soon.
But Wyoming's pro-choice residents can't count on the courts "saving" abortion rights. One of the causes of Roe being overturned was complacency by supporters who thought a nearly 50-year-old constitutional protection was going to stand forever.
"I think what's happening is that the right-to-life forces have gradually gained political strength and the pro-choice forces have lost it," said Sen. Charles Scott (R-Casper) in an interview last year. "They've been too reliant on the Supreme Court decisions and have not paid attention to advocacy at the grassroots."
For abortion rights advocates in the Equality State, those words must be heeded, and a new grassroots strategy initiated.
https://betterwyo.org/wp-content/uploads/2023/02/Unconstitutional-abortion-bans.png
531
687
BetterWyoming
/wp-content/uploads/2020/07/A-Better-Wyoming_logo.png
BetterWyoming
2023-02-10 17:12:05
2023-02-22 16:28:42
All the Wyo. Legislature's unconstitutional abortion bans