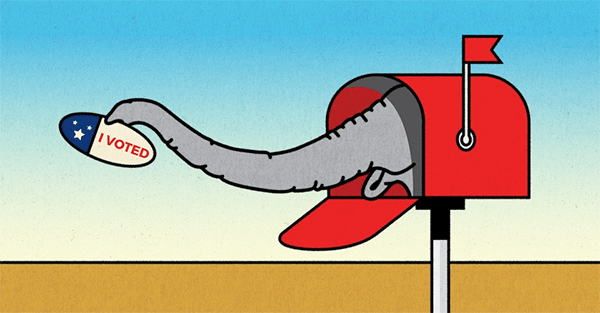 Nearly 80 percent of votes across the West went through the mail in 2018. With Wyoming catching on, that figure could be higher in 2020.
Due to COVID-19, the Wyoming Secretary of State sent an absentee ballot request form to every registered Wyoming voter. Thousands of people responded.
As a result, county clerks are already receiving record numbers of absentee ballot submissions across the state, and more are sure to come as we move through the election season.
[ARTICLE: Wyoming takes meek steps to increase mail-in voting in 2020. It should be doing more.]
Here are FIVE FACTS about vote-by-mail you should know:
1. Vote by mail increases turnout.
Some states, like Colorado and Utah, had statewide vote-by-mail programs in place prior to COVID-19. Researchers have shown that mail-in programs in these places increase voter turnout, especially among young people and others who are typically underrepresented at the polls.
2. The West loves vote-by-mail.
Western states lead the way when it comes to mail-in voting. In 2018, nearly 70 percent of votes cast in the region went through the mail.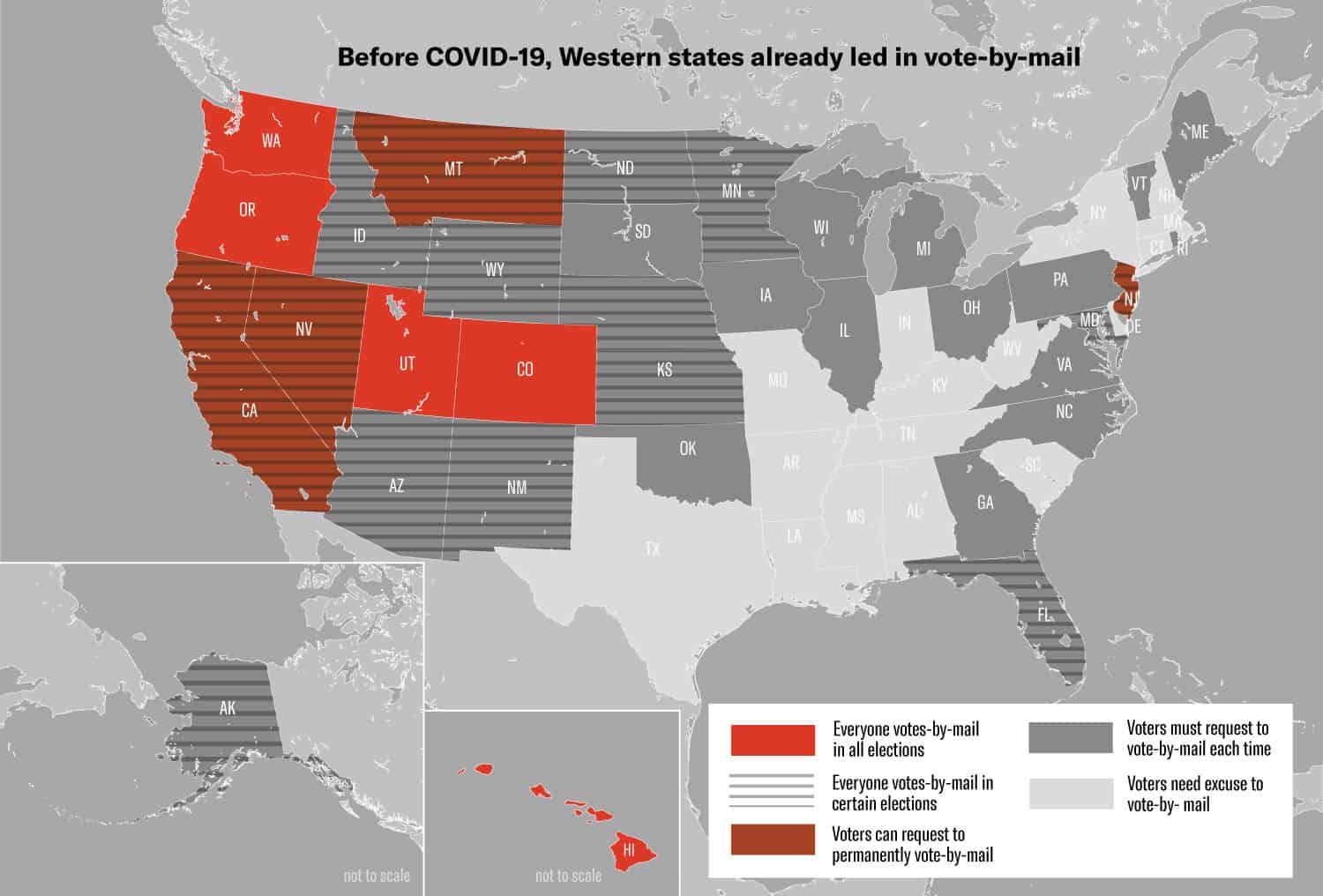 3. Wyoming's vote-by-mail system isn't the worst, but it isn't the best.
As states across the nation work to expand mail-in voting during the pandemic, some are having an easier time than others.
While Wyoming doesn't have a statewide program like Colorado or Utah in place, it also doesn't have restrictive laws that other states have that require people to provide an "excuse" for why they would need a mail-in ballot.
4. Wyoming's voter registration laws complicate the expansion of vote-by-mail.
The biggest hurdle for mail-in voting in Wyoming involves voter registration. Our registration mostly takes place at the polls. But people who want to vote without going to the polls face an onerous process of getting an absentee registration form, getting it notarized somewhere, and mailing it in.
In most other states, you can simply register to vote online.
5. Voter fraud doesn't increase in vote-by-mail states
Vote-by-mail opponents often claim that it opens up opportunities for voter fraud. But it isn't true. States like Colorado and Utah that have statewide mail-in voting programs have as little voting fraud as the rest of the nation.
Colorado Secretary of State Jena Griswald reports that only .0027 percent of the more than 2.5 million ballots cast in Colorado during the 2018 midterm elections were suspect enough to warrant an investigation.
In Utah, the only voter fraud problem Lt. Governor Spencer Cox reports is the parents of Mormon missionaries trying to vote for their kids while they're overseas.
Read more about vote-by-mail in Wyoming here.
https://betterwyo.org/wp-content/uploads/2020/07/gop-mail-vote.png
313
600
BetterWyoming
/wp-content/uploads/2020/07/A-Better-Wyoming_logo.png
BetterWyoming
2020-07-26 11:43:50
2020-07-30 08:31:32
FIVE FACTS: Wyoming embraces mail-in voting (sort of)