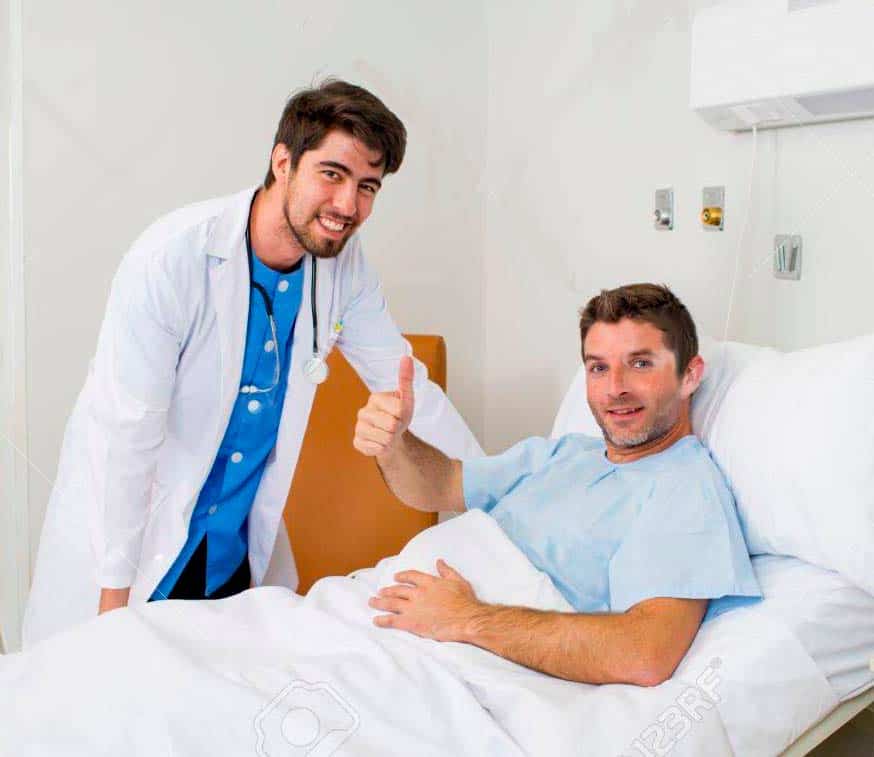 We're tired of asking, "Will this finally be the year?!" ... but, "Will this finally be the year?!"
A bill that would have Wyoming negotiate a deal with the federal government to finally expand Medicaid in the state has cleared a House committee.
House Bill 244 would expand the low-income health insurance program to about 27,000 low-income adults in Wyoming, according to the sponsor, Rep. Andy Schwartz (D-Jackson).
The bill was approved 6 – 3 by the House Labor, Health and Social Services Committee Wednesday night.
A history of rejection
The Legislature has rejected all attempts to expand Medicaid expansion since the option was made available in 2013 under the Affordable Care Act.
Opponents led by Sen. Charles Scott (R-Casper) have long argued that the federal government could not be counted on to keep its promise that it would fund 90 percent of the expanded program's costs.
For the states that accepted the offer when it first became available, the feds paid 100 percent of the costs for the first three years. By those figures, failure to approve Medicaid expansion has cost the state of Wyoming an estimated $120 million annually.
Under HB-244, Wyoming would repeal Medicaid expansion if the federal government ever failed to pay its 90 percent.
You gotta work (for those federal dollars)
Schwartz said under HB-244 the feds would pay about $87 million and the state's share would be $12 million. Administration costs of $2.4 million would be split evenly.
"The thing to really take away is it's a lot of federal dollars," the sponsor said.
The bill includes a work requirement that would be negotiated between the Wyoming Department of Health and the U.S. Department of Health and Human Services. The deal would have to be approved by Republican Gov. Mark Gordon, who is on record opposing Medicaid expansion.
It's worth noting that Gordon's predecessor, Gov. Matt Mead, initially took the same stance (during campaign season). He later changed his mind and spent two years trying without success to convince the Legislature to expand Medicaid.
The work requirement under the bill could involve a combination of work, education, job training, and volunteering for community organizations. A separate and more stringent bill, Senate File 144, sponsored by Sen. Larry Hicks (R-Baggs), would require Medicaid recipients—whether or not Medicaid is expanded—to perform a total of at least 20 hours per week in those four categories.
Marguerite Herman, who led a now-defunct coalition for Medicaid expansion that began in 2013, said three-fourths of those who would qualify for benefits are already working.
"This would benefit every county, every corner of the state, anywhere there are low-wage people who need health care," Herman said.
Stop hurting hospitals
Schwartz said if his bill is approved Wyoming hospitals could "significantly" reduce their current uncompensated care costs. Around the state, he said, hospitals have to eat about $130 million a year by having to treat patients who can't afford to pay for high-cost emergency room care.
"No state has ever said 'we're done with this, it's not working for us.'"
"We think this is an opportunity to take significant federal dollars and invest in a group of folks who don't have another option for health insurance," said Josh Hannes, vice president of the Wyoming Hospital Association.
Hannes noted that Wyoming is one of only 14 states that has not expanded Medicaid. If expansion is passed by voters through a ballot initiative, he added, "it takes away" the state's opportunity to craft how the expansion will be done.
"Those states that have expanded Medicaid are covering more people," Hannes said. "No state has ever said 'we're done with this, it's not working for us.'"
In a bizarre twist, longtime Medicaid expansion opponent Charlie Scott has sponsored a bill to "study" what would happen if Wyoming opted into the expanded program, after seeing Utah, Idaho, and Nebraska all pass Medicaid expansion at the ballot box.
The money is available
Wendy Curran of Blue Cross Blue Shield of Wyoming said her company has always supported Medicaid expansion.
She said Wyoming taxpayers have been paying money to the federal government for years that has been set aside for support of whatever the state wants to do with its healthcare systems.
"We have failed to take advantage of that. There aren't many new sources of dollars available to our healthcare divisions," Curran said. "Premiums are high, costs are high, and we all pay more as a result of that. Infusing what money is available to us now helps hospitals, helps people, and hopefully helps everyone with reduced costs."
Sheila Bush, executive director of the Wyoming Medical Society, said her organization has always supported Medicaid expansion because "preventative care is always a better option than emergent care."
Clark Fairbanks of Emergency Services in Gillette said those able to obtain health insurance through the expansion of Medicaid would have better access to "the critical need for mental health and substance abuse services."
HB-244 contains specific provisions to create mental health and substance abuse programs.
https://betterwyo.org/wp-content/uploads/2019/01/happy-patient.jpg
757
874
BetterWyoming
/wp-content/uploads/2020/07/A-Better-Wyoming_logo.png
BetterWyoming
2019-01-31 21:13:00
2019-01-31 21:43:36
A Medicaid expansion bill with work requirements passes House committee