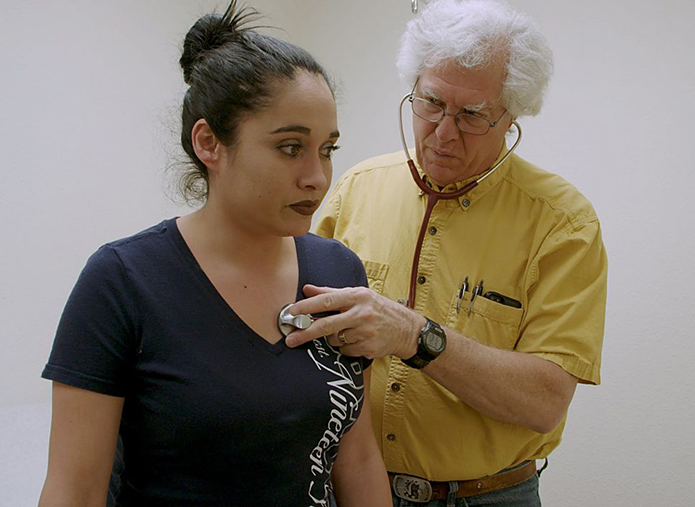 Medicaid expansion typically benefits state budgets and improves residents' health.
Just six weeks after a Wyoming Senate committee thwarted a proposal to extend Medicaid coverage to low-income residents, the issue is coming back before state legislators.
Legislative leaders voted in April to make Medicaid expansion a top priority for consideration during the 2021 "interim" session, and potentially for a special session in July.
The Legislature's Management Council assigned the topic to the Joint Revenue Committee, which will spend much of its meeting on Tuesday, May 11, in Riverton discussing it.
Prior to its demise in the Senate committee, the Medicaid expansion proposal last session passed the House—a historic first—after garnering significant support from that chamber's leadership.
"We look at it as a chance to bring money to our healthcare network in Wyoming, as well as accessing funds to take care of 24,000 people who do not have health insurance."
Revenue Committee Co-Chairmen Sen. Cale Case (R-Lander) and Rep. Steve Harshman (R-Casper), who both support Medicaid expansion, told the Management Council that they are confident their committee could prepare a bill to put before the entire Legislature during the July special session.
The Legislature tentatively plans to convene for one week in July to decide how Wyoming will spend the roughly $1.4 billion it received in federal emergency COVID-19 relief funding as part of the American Rescue Plan (ARP).
Harshman and Case pointed out to the Management Council that Medicaid expansion is a valid topic during these deliberations, since Congress' rescue plan provides extra funding to states that newly update their Medicaid programs under the Affordable Care Act.
The Wyoming Department of Health estimates that roughly 24,000 uninsured people in the state would become eligible for Medicaid coverage under expansion, which would also inject tens of millions of dollars each year into our healthcare system.
"We look at it as a chance to bring money to our healthcare network in Wyoming, as well as accessing funds to take care of 24,000 people who do not have health insurance," Case, the Senate Revenue Committee chairman, said.
Long-term solutions
Under normal circumstances, states that update their Medicaid programs to insure low-income adults are responsible for covering 10 percent of the increased cost. The federal government pays for the other 90 percent.
That 10 percent cost—which, in Wyoming, would be about $10 million per year—has been a sticking point for lawmakers who are eager to cut state public funding, for healthcare and otherwise.
The extra funding Wyoming would receive under the ARP is a major incentive for fiscally conservative lawmakers who formerly opposed Medicaid expansion. According to the Wyoming Department of Health, the state would be able to cover its own 10 percent portion of the cost and have $34 million left over. Other estimates put that figure even higher.
The extra ARP funding is only available for two years, however, which has prompted Medicaid proponents to look for longer-term solutions.
Make temporary funds permanent
House Revenue Committee Chairman Harshman and others are optimistic that Wyoming can convince the federal government to take the temporary extra funding that's part of the ARP and make it permanent.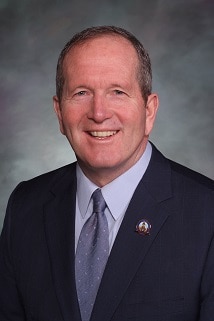 The ARP funding comes in the form of an increase to the rate the federal government contributes to Wyoming's current "traditional" Medicaid program, which only covers people who are disabled, pregnant, or have similar barriers to acquiring insurance.
While the federal government covers 90 percent of the cost of Medicaid expansion, Wyoming's agreement with the feds for this "traditional" Medicaid population is much worse: a 50-50 cost split.
Under the ARP, federal spending for Wyoming's "traditional" Medicaid population would increase by 5 percent, to create a 55 – 45 split. That's where the $34 million would come from. But, again, it only lasts for two years.
Harshman argues that the federal government's 50 – 50 split with Wyoming is a raw deal, and that the state should use the ARP incentive funding as an opportunity to renegotiate these rates. His argument hinges in part on the fact that the federal government calculates its rate for Medicaid funding with a formula that includes states' average per-capita incomes.
As home to Teton County, the richest county per-capita in the nation, Harshman said Wyoming's numbers are dramatically skewed. Teton County's income is about $250,000 a year, while in Wyoming's other 22 counties the figure is closer to $50,000.
Our 50-50 cost split with the feds for "traditional" Medicaid reflects the incorrect assumption that Wyoming, as a whole, is rich.
In Montana, meanwhile, the federal government pays for 71 percent of the state's "traditional" Medicaid program. The federal share is 76 percent in Idaho, and 73 percent in Utah.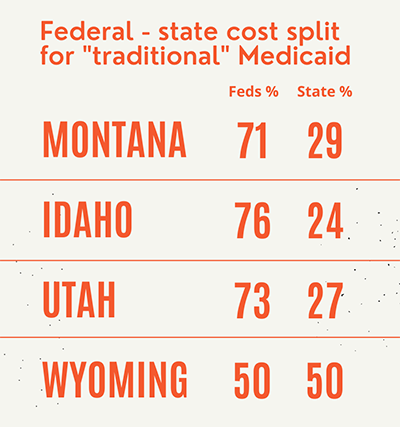 Wyoming, absent Teton County, would likely be receiving a comparable amount.
Harshman and others argue that if Wyoming can expand Medicaid under the ARP, receive 5 percent funding increase for our "traditional" program, and then re-negotiate with the federal government how much the state receives each year—taking into account how Teton County's vast wealth throws off our numbers—we will have found a long-term solution to paying for Medicaid expansion.
A Medicaid trust fund
Other lawmakers are looking for additional ways to take the ARP's temporary funding and make it sustainable over the long haul.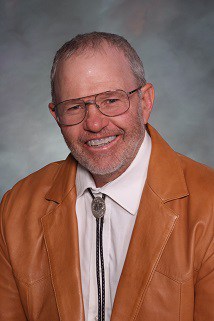 Rep. Albert Sommers (R-Pinedale), the House Majority Floor Leader, suggested to the Management Council that Wyoming could use the federal relief funds to create a trust fund that would help support Wyoming's 10 percent portion of the cost of Medicaid expansion in perpetuity.
"In the special session we'll have the ability to expend some federal dollars that perhaps could create an endowment, so we could actually pay for Medicaid long term, so the state's not out anything," Sommers said.
Wyoming currently uses similar models to fund other state priorities. For instance, legislators in 2005 created the Wyoming Wildlife and Natural Resource Trust Fund to help fund the upkeep, enhancement and rehabilitation of habitats, landscapes and wildlife.
Sommers said the ARP funds could provide Wyoming a unique opportunity to answer the question that has long been used to argue against Medicaid expansion: "Where are we going to get the money to pay for it?"
Returns on an endowment for Medicaid, seeded with ARP funding, could be a solution.
A red herring
Long term supporters of Medicaid expansion understand that, really, worries over the program stressing Wyoming's budget are red herrings. States that expand Medicaid have typically witnessed improvements to their budgets, despite being on the hook for 10 percent of the cost.
"All recent studies that consider the financial impacts of expansion for states find positive effects."
The Kaiser Family Foundation recently released a new "meta-analysis" on Medicaid expansion that found: "All recent studies that consider the financial impacts of expansion for states find positive effects."
That's because updated Medicaid provides federal funds for a variety of costs that states typically pay—for instance, mental health, corrections-based healthcare, and uncompensated care costs to public hospitals. So, even as they pay 10 percent for the overall program, states receive budget relief in other ways.
Efforts like Harshman's and Sommers' to find even more money for Medicaid via ARP funding are certainly welcome. But in reality, they're more of a response to the political realities of the Wyoming Legislature and the need for lawmakers to appear fiscally conservative than they are a response to any real burden Medicaid expansion would pose for Wyoming's budget.
https://betterwyo.org/wp-content/uploads/2021/05/doctor-exam.jpg
507
695
BetterWyoming
/wp-content/uploads/2020/07/A-Better-Wyoming_logo.png
BetterWyoming
2021-05-08 17:27:23
2021-05-08 17:29:15
Wyoming lawmakers eye funding options for Medicaid upgrade